RunKeeper: We love you Boston. We run for you. →
runkeeper: We feel heartbroken. What is usually the best day of the year in Boston was ripped apart by violence. We had a few members of the RunKeeper family running the Boston Marathon, and many more cheering them on, and we are so thankful that everyone on our side is safe. It hurts us deeply…
1 tag
Perception > Reality
"You never get a second chance at a first impression." It's frustrating how many people either don't care about, or dismiss the importance of a user's perception of their product. It doesn't matter if someone is hearing of your product for the first time or if they are a seasoned user, the perception they have of the quality or usability of your product is...
True Innovation: How to Build a Faster Horse...
Innovation is supposed to be the primary focus of so many companies these days, yet I'm frustrated by the number of people or companies who claim innovation when what they're doing isn't truly innovative. Specifically, there are a number of companies out there who are basically photo copying someone else's product and focusing on a different market segment. MAYBE good...
Aaron White: I'm Done Developing for Twitter →
aaronwhite: There's a reason my side projects have favored the Twitter platform: I'm a fan of the service, and earnestly want to improve the experience of her users. No more: Twitter is a hostile partner to developers and has bluntly terminated my projects without so much as a reason. First it was Proxlet… #Lame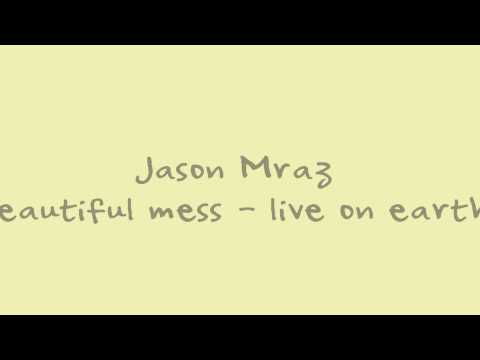 1 tag
1 tag
2 tags
1 tag
1 tag
1 tag
Human Nature (Michael Jackson Cover)
badrabbits: This is the second song we chose for our live covers series. We chose this song because Michael Jackson was and always will be a huge inspiration to us. Song filmed/edited by our homie Ricky Gonzalez contact: @trickygonzalez and mixed/mastered by our homie Ryan John. Enjoy! Free Download
3 tags
I'm giving up AMP. Yes really.
Last year I set up 5 goals for myself for 2010, and while I missed the mark on a couple, I achieved others. Let's review: 1. Run 500 miles over the course of the year. - Did NOT achieve this (I consciously gave up on this goal early on). Running requires a lot of time and dedication, and unfortunately while I have a lot of dedication it's to other things I love, and I don't...
How "Right" Are YOUR Beliefs?
Just wanted to add my two cents on to a brilliant article posted by Ricky Gervais on why he is an atheist, on WSJ. Before reading this blog post I recommend reading the original article here for context: http://blogs.wsj.com/speakeasy/2010/12/19/a-holiday-message-from-ricky-gervais-why-im-an-atheist/ Judge not, lest ye be judged. A simple and powerful concept that I believe every human being...
Stop shorting (y)our future and vote!
For those who don't know, the act of "shorting" a stock is the act of betting a stock will drop in price and profiting from it's decline. If you really want a good example of how it works, you can learn more here. 2010 is an election year. YESSSSSS! This year's elections really set me off. Not only is there not a candidate I actually believe in this year, but my...
I stayed up until 5AM recording the RunKeeper...
An Open Letter To Women
A while back I read an article from Esquire that was an "Open Letter to Men", written by Christina Hendricks (of "Mad Men" fame) and I appreciated that she took the time to lay some things out there that either I didn't know or I didn't pick up on before (especially when her points were later validated by several female friends of mine). If you didn't know...